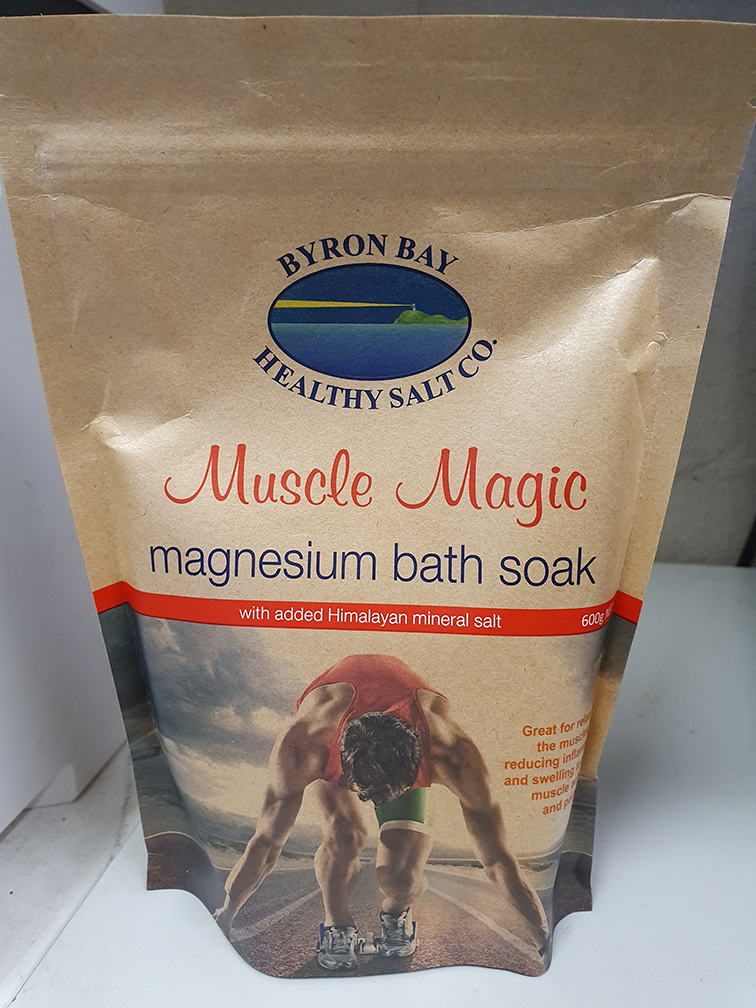 Magnesium is one of the most crucial minerals our bodies need to function properly. It is a vital aspect to our body's energy production and cell replication processes.
Whether you've just won a tough game of footy, are coming home from a hard days work, or just in need of some "me" time; our Muscle Magic Magnesium Bath Soak will have you "ahhhhh"ing with delight.
Muscle Magic Bath Soak is incredible for relaxing sore, tired, and aching muscles; reducing inflammation and swelling; and fuelling the muscle repair process.
For an additional mineral kick, Himalayan salt is added to the mix – providing an impressive 84 trace minerals!
So, what are you waiting for? See us in store today and find out for yourself how amazing Muscle Magic Magnesium Bath Soak really is.
https//:www.ancient-minerals.com/magnesium-benefits/